01/02/13 15:35 CET
| updated xx mn ago
| updated at xx
1359729343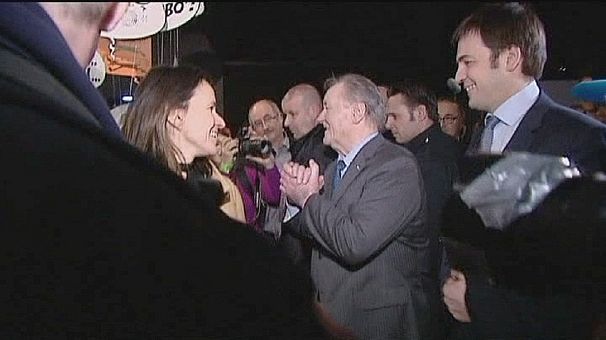 In the French city of Angouleme thousands have turned up to celebrate the "9th Art" – that is how the French see cartoons. Fans of comic strips descend on the historic hilltop town each year and this February the festival marks its fortieth year.
All the favourite characters will be there while one will have special prominence – Asterix and the man who helped bring him to life Albert Uderzo.
His apartment in Paris is filled with his work – books of cartoons and of course rich memories of his creative life which included caricatures of such celebrities as famous French actor Bernard Blier.
"It seems he was not too pleased. I also included Sean Connery. I heard he was very flattered to be in an Asterix album," he recalled.
There are of souvenirs of René Gosciny, his friend with whom he started Asterix as a series in French in the magazine Pilote in 1959. Gosciny was the wordsmith to Uderzo's drawings.
The duo were inseparable and together they made Asterix a worldwide hit selling over 350 million copies. For a long time Uderzo thought "Asterix" should end after he stopped drawing, but he changed his mind.
"I owe it to the public, I owe it to them. It was the readers who made Asterix successful. I can't take it upon myself to say there will be no more Asterix books just because I am not here. So I decided that two new authors, a writer and a cartoonist, should carry the torch into the future," he said.
The two who were chosen to take over are Didier Conrad as the illustrator/artist and Jean-Yves Ferri as the writer.
"I saw their first works and obviously we feel it has not quite the sense of my style, but that will come very soon," explained Uderzo.
The next Asterix without Uderzo's participation will be released in the autumn while at the age of 85 and after over 70 years in cartoons Albert Uderzo will put his pencils and paint brushes in a drawer.
In Angouleme Uderzo will not be forgotten as the city has honoured him by naming a room in the town hall after him and there will be also a school named after the French cartoon star.
More about: