31/01/13 19:54 CET
| updated xx mn ago
| updated at xx
1359658490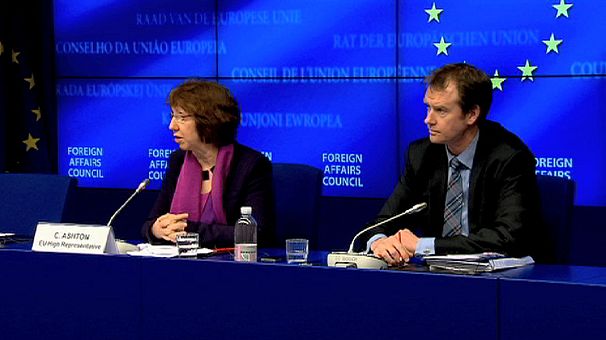 Foreign Ministers in Brussels have continued talks about the direction of EU policy.
The EU's foreign affairs chief, Catherine Ashton, critised human rights' violations in Mali. She confirmed that the EU's military training mission in the country would begin in February.
There were disagreements over proposals by France and Britain to ease the European arms embarbo against Syria.
Responding to concerns, Ashton confirmed that the EU would not be sending any weapons.
"Nobody was talking about shipping weapons today. What will happen at the next meeting as I said is first of all it will be absolute clarity about what is and is not allowed under the embargo."
She went on to say: "There will be a discussion about what is being said to us by people in Syria and especially the opposition groups. And thirdly where member states wish to move if they wish to move at all either to put the embargo back as it is or to make additions to it or whatever."
At the next meeting in February, when the embargo will expire, foreign ministers will try to establish how they can esure weapons don't end up in the hands of the Syrian goverment or jihadists.
More about: