31/01/13 15:06 CET
| updated xx mn ago
| updated at xx
1359641170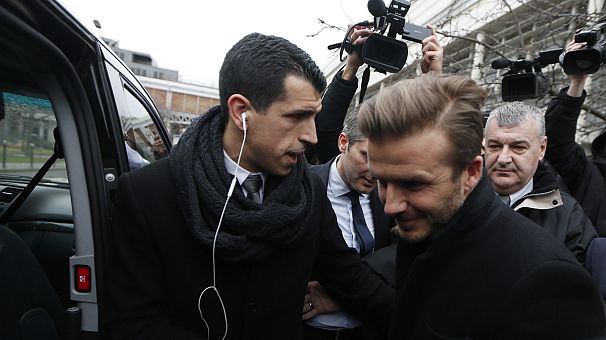 David Beckham has arrived in Paris to complete his move to French side Paris St Germain on the deadline day of the winter transfer period.
The team made the official presentation of the midfielder at PSG headquarters after he had completed a medical test.
A post on the former Manchester United and Real Madrid player's official Facebook page read: "On way to Paris, excited. I will update you all later."
Last December, Beckham left the Los Angeles Galaxy in United States where he had been playing for the last five years. His time with LA Galaxy included two loan-spells with Italian side AC Milan in 2009 and 2010.
The 37-year-old, who has made 115 appearances for England, has been training in London with Arsenal in recent weeks to retain his fitness.
In the last 18 months, PSG, managed by Carlo Ancelotti, has spent over 230 million euros on players. Zlatan Ibrahimovic, Thiago Silva, Ezequiel Lavezzi and Lucas Moura are among the club's acquisitions.
More about: