23/01/13 08:06 CET
| updated xx mn ago
| updated at xx
1358924774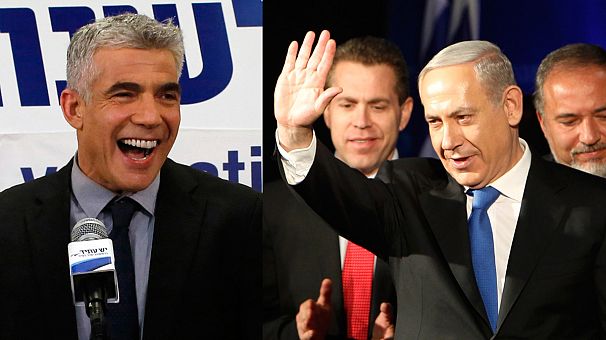 Neck and neck. Current Israeli Prime Minister Benjamin Netanyahu's win is not as clear cut as latest exit polls suggest there is no outright winner.
With 99 per cent of votes in, Netanyahu's Likud-Beiteinu alliance and
the centre-left bloc led by Yair Lapid have 60 seats each. However, Netanyahu is still expected to return for a third term and pledged to form a broad coalition.
The full results of the election will only be known next Wednesday when all the votes are counted.
Earlier on the figures looked more favourable to Netanyahu. Commentators are stunned by the showing for relative newcomers Lapid's Yesh Atid, formed only 9 months ago.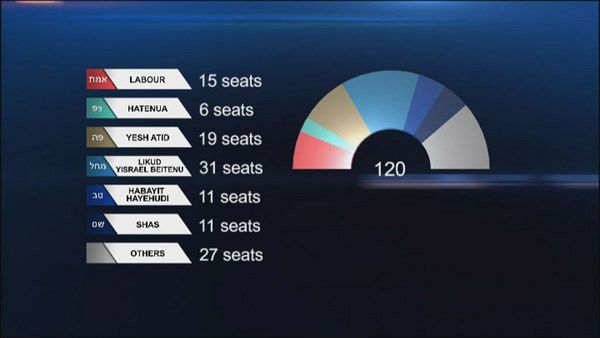 More about: