08/01/13 16:55 CET
| updated xx mn ago
| updated at xx
1360144035
1357660503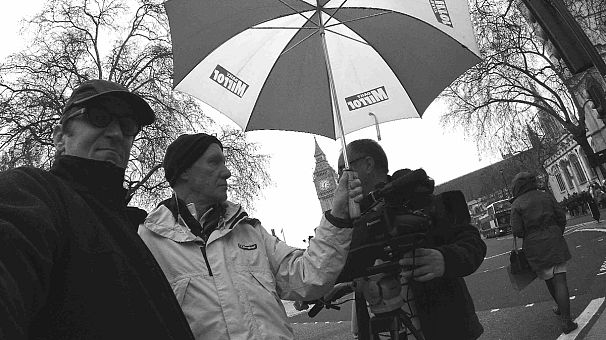 Here we are back in London, the traffic jams are unavoidable. But the pub was very pleasant and you have celebrate the end of shoot with a pint of bitter. Everything went well in the end.
 
Doing a story about weddings, even green ones, at the start of the month of January isn't an easy, nor an obvious, feat.
 
Let me explain to those of you who, like myself, aren't that familiar with the phenomenon.
 
A wedding, or at least the ceremony, is a traditional event. But a whole new trend has taken shape in recent years: a marriage should be ethical.
 
The bride still wears white, but that is to identify with the colour of hope and environmental protection.
 
A growing number of future brides and grooms want to cut down their carbon footprint to a minimum. They have left behind the early day, heard-core militants and the movement is growing. And the paradise for green weddings, in Europe at least, is the United Kingdom.
 
We went straight to the heart of the subject in a small workshop in Bloomsbury, in the heart of the British capital.
 
Lucy opened her shop less than a year ago. When we met her, she was busy getting ready for her show at Berlin Fashion Week. Her inspiration comes from the 1930s and she likes to use her peacock logo in her creations. 
 
The leitmotiv, as throughout the report, was "eco-friendly", a natural friendship based on respect for the environment, workshops where workers are not exploited, and the use of noble and natural materials. The average price for a wedding dress in Lucy's Atelier is £6,000.
 
After London, we headed to Bournemouth to meet Kate. It's wasn't easy finding a future bride who wasn't too shy to talk to us. But Kate agreed to tell us about her choices. In the beginning, she wanted a traditional wedding. It was when they chose their venue, the Green House - which claims to be the greenest hotel in the UK – that they found out that they could do a much greener wedding than planned, especially using local produce.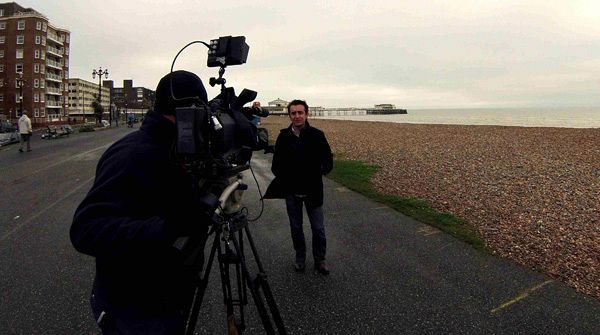 Then we met Kate in Worthing. She is a green wedding militant dating back to 2005. Faced with problems to find suppliers for her wedding, she got the idea of creating a website called "ethicalweddings". It contains a well of information about this green trend and gets some 10,000 hits each month.
 
Our final encounter was with Becci, also a green wedding pioneer. She lived down the road, in Wisborough Green. She welcomed us at her family's 470-year old cottage. For her wedding, she made everything herself, and she says it's a good thing that green weddings are all the rage.
 
What appeared trivial at the start may not be. Some two million weddings are celebrated in the EU every year. When you think that each one costs between 10,000 and 20,000 euros, then the "eco-economics" of such a business come into focus.
 
Philippe Mathieu
More about: