06/01/13 12:55 CET
| updated xx mn ago
| updated at xx
1357473322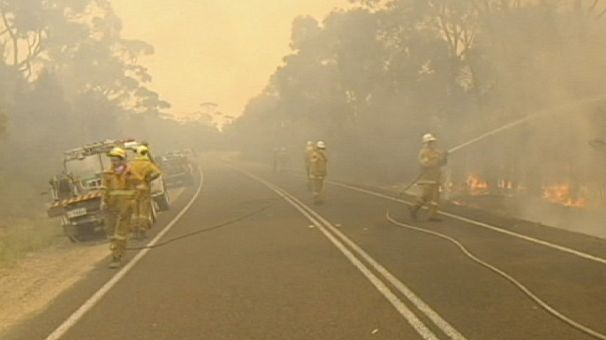 More than 40 fires are still burning across Tasmania, after a heatwave with temperatures above 40 degrees Celsius hit the the Australian island state.
At least 85 homes have been destroyed in the Dunalley area alone, according to police.
Authorities say they are still trying to reach around 100 missing people.
After a cooler weekend, temperatures are set to soar again next week.
More about: