Now Reading:
Greek workers invade ministry building Greek workers invade ministry building
A group of municipal workers briefly invaded a government ministry building on Wednesday, ahead of a vote in the Greek parliament on new painful austerity measures demanded to keep the country afloat. The footage, filmed by an Greek online news website "newsbeast.gr", showed the protesters entering the Ministry of Administrative Reform and e-Governance and shouting anti-austerity slogans from a balcony of the building.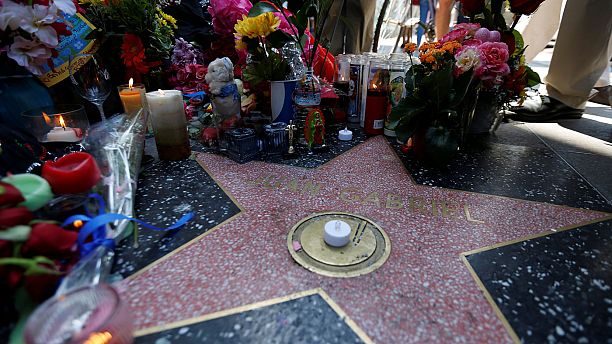 People gather around the star of late Mexican singer Juan Gabriel, which is adorned with flowers and mementos, on the Hollywood Walk of Fame in Los Angeles.