06/11/12 16:27 CET
| updated xx mn ago
| updated at xx
1352215647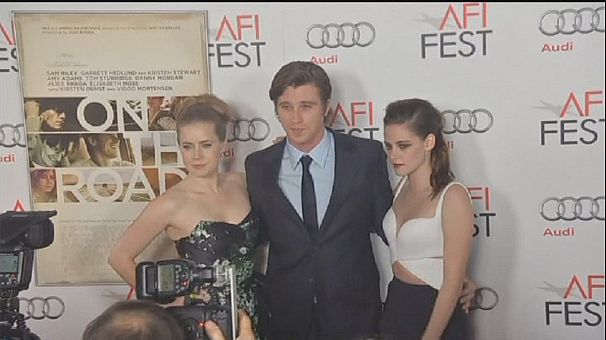 Actress Kristen Stewart stepped off the "Twilight" promotional train to hit the red carpet for another one of her films, "On the Road," which was part of the week-long AFI Fest.
She is in the middle of a busy tour to promote the fifth and final "Twilight" film, and has done more than 100 interviews over the last few days in Los Angeles.
The film is an adaptation of the Jack Kerouac cult classic novel of the same name. The story is based on the years Kerouac spent travelling the United States in the 1940s with his friend Neal Cassady and several others.
The Brazilian-French-UK-US co-production also stars other big names such as Kirsten Dunst and Viggo Mortensen.
The film premiered at the 2012 Cannes Film Festival and opens stateside in December.
More about: