01/11/12 14:25 CET
| updated xx mn ago
| updated at xx
1351776312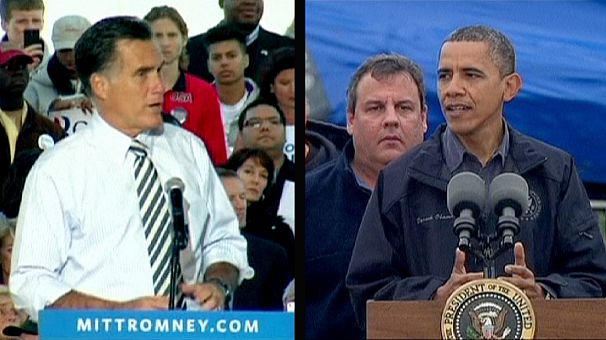 US President Barack Obama has told storm-hit New Jersey that his administration "will not quit" until the damage from Sandy has been cleaned up.
Obama joined one of his fiercest Republican foes, Governor Chris Christie, as he toured the devastated neighbourhoods.
The president returned to the campaign trial on Thursday with five days to go until the election.
"I do not want anybody to feel that somehow this is all going to be cleaned up overnight, we want to make sure people have realistic expectations," Obama told reporters.
"But what I can promise you is the federal government will be working as closely as possible with the state and local officials and we will not quit until this is done."
Mitt Romney returned to the campaign trail on Wednesday night. He urged his supporters at a rally in Tampa, Florida to pledge money to the Red Cross and help those affected by storm Sandy.
"We have seen folks from all over the country step forward and offer contributions… people are doing that all over America gathering their support in any way they can to help the people that have been subjected to this tragedy," the Republican challenger said.
But allegations have surfaced in the US media overnight that his campaign team staged a Sandy relief event in Dayton, Ohio.
More about: